For this month's featured tutorial, Simon NH shares how to create a thatched roof using some unconventional, but highly effective methods.
"Thatched roof tutorial
Since lime green, pearl gold and yellow are not the most popular colors among Lego fans, current castle MOCs are pretty gloomy – which in many cases looks totally awesome. However, sometimes a yellow thatched roof really helps to bring in a more warm and happy mood.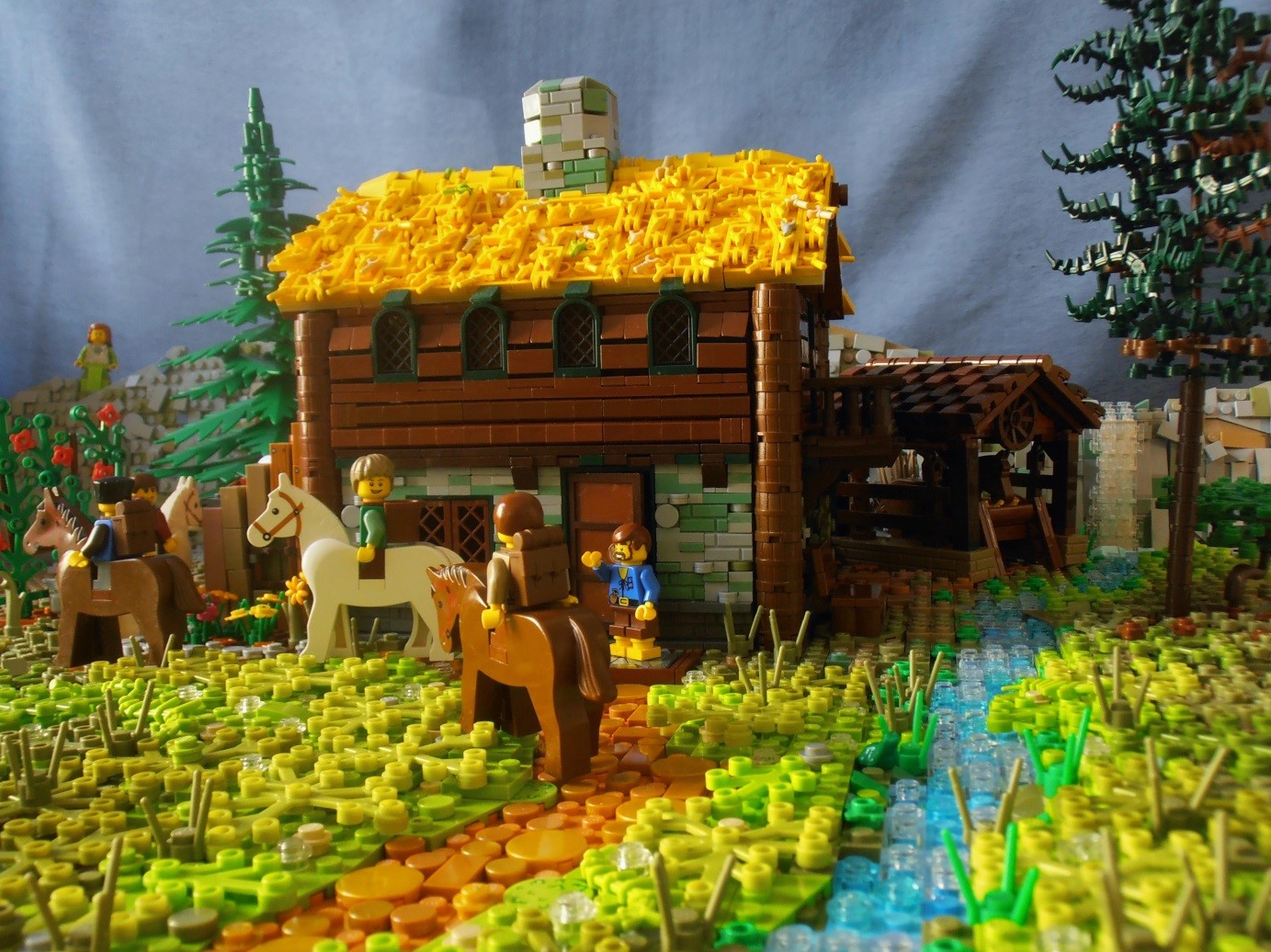 You start with some plates – as huge ones as available.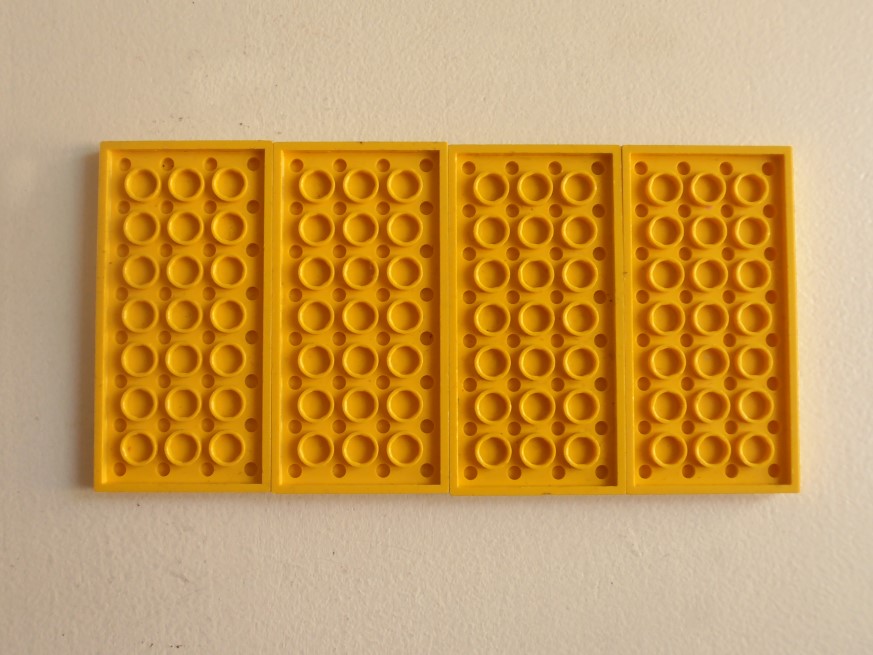 Next, use wedgeplates and jumpers and put them on the back side of the plates defining the basic structure of the roof. You can also use regular plates, but they don't allow the wanted weird angles.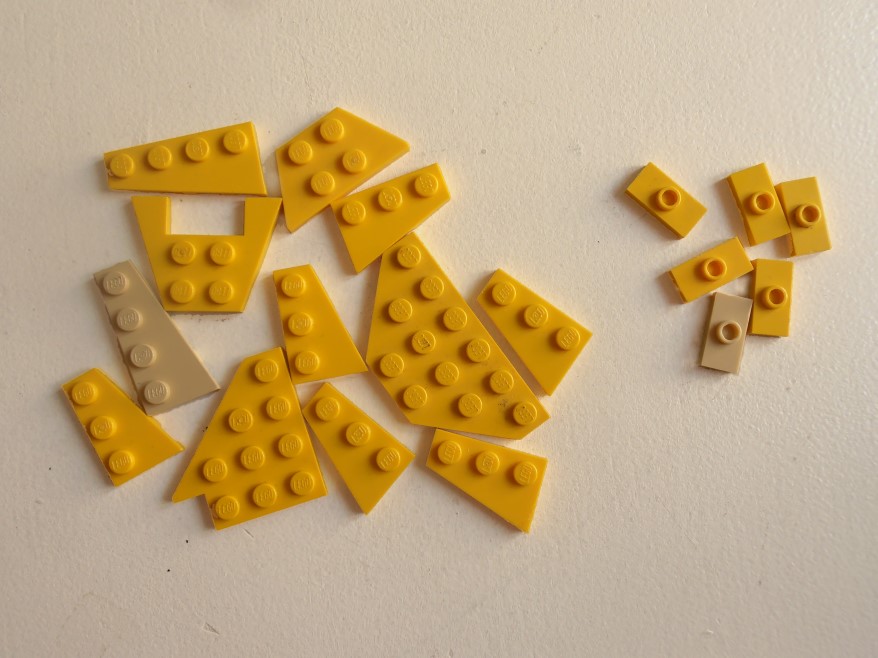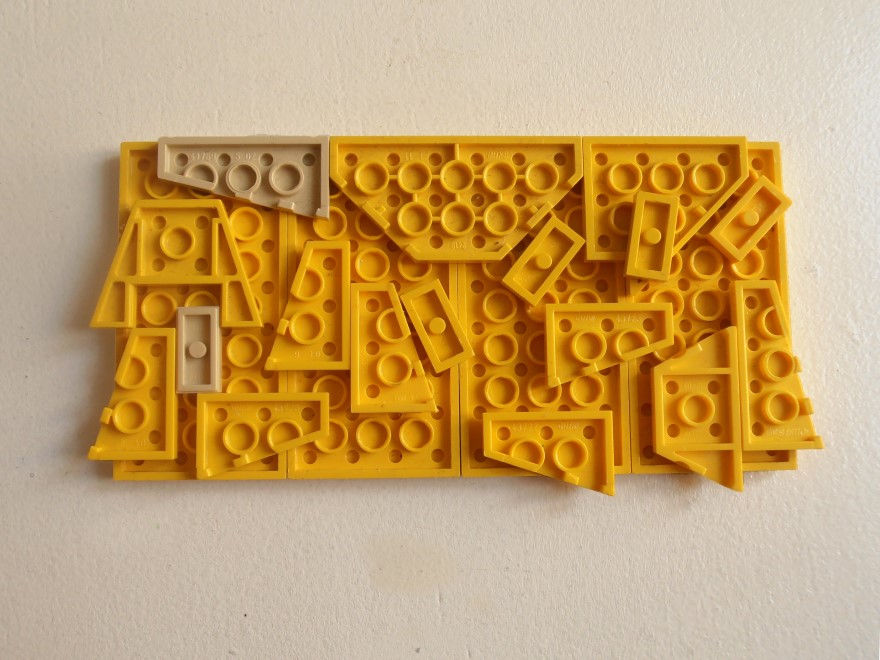 Let's get creative! Use all sorts of weird pieces – hingeplates, toothpieces, flowers, you could also try to integrate clips and grill pieces or whatever– to create finer details of the roof.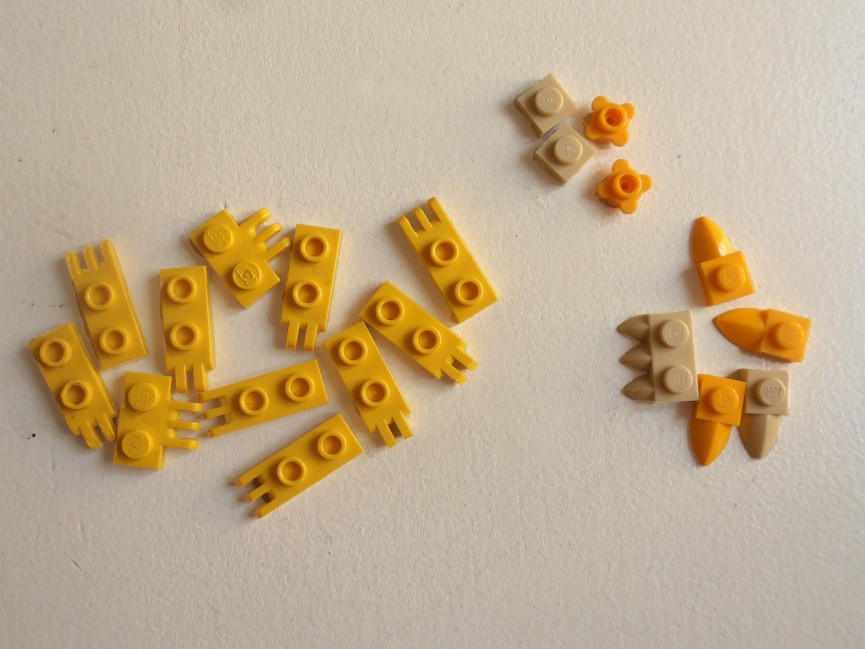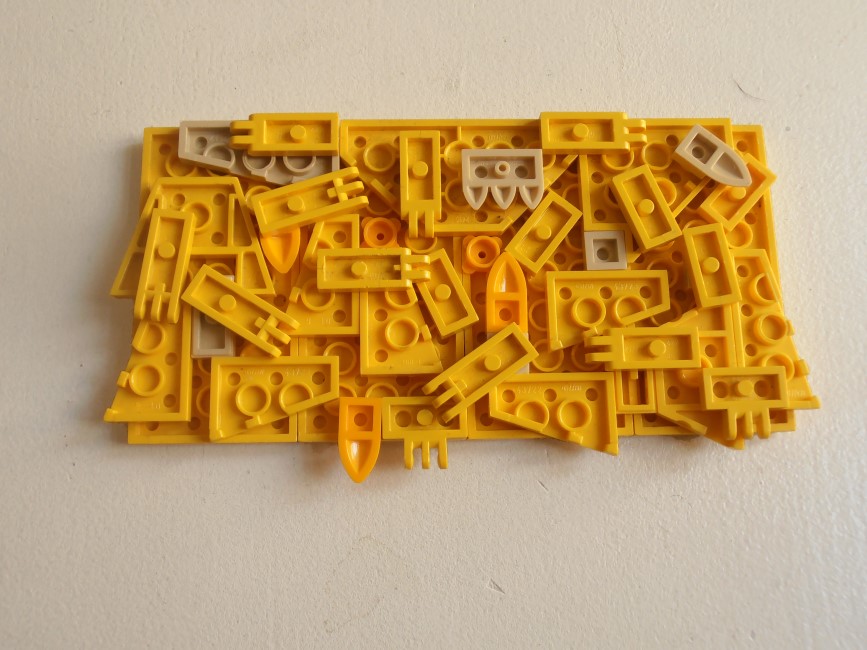 Unfortunately, things are getting cruel: You have to remove some, well a whole lot of yellow, l. flesh, tan, … minifig hands from your figures – hope they don't mind :/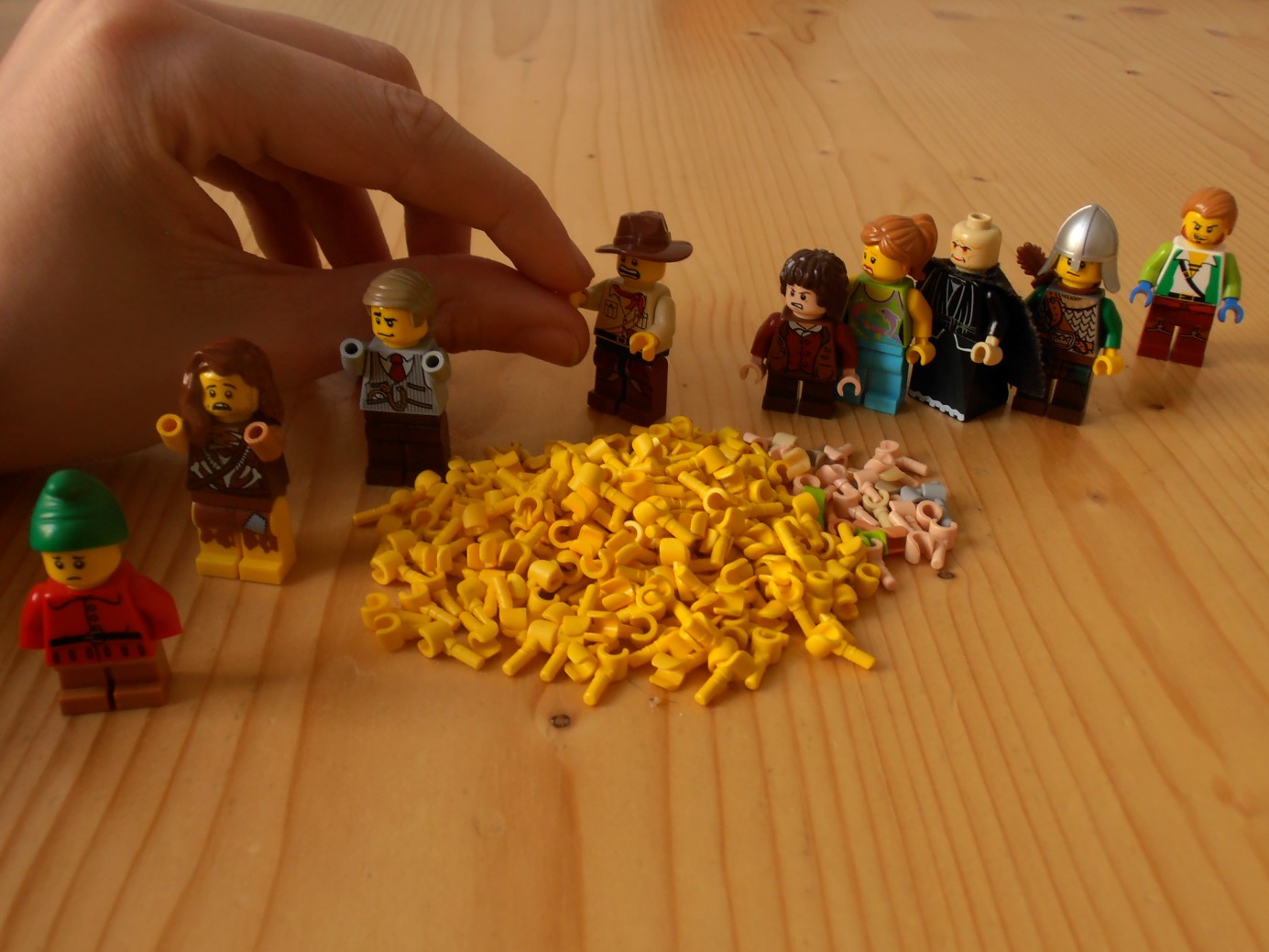 Let the magic begin: Put a minifig hand in every single open antistud or bar to give the roof that characteristic chaotic look.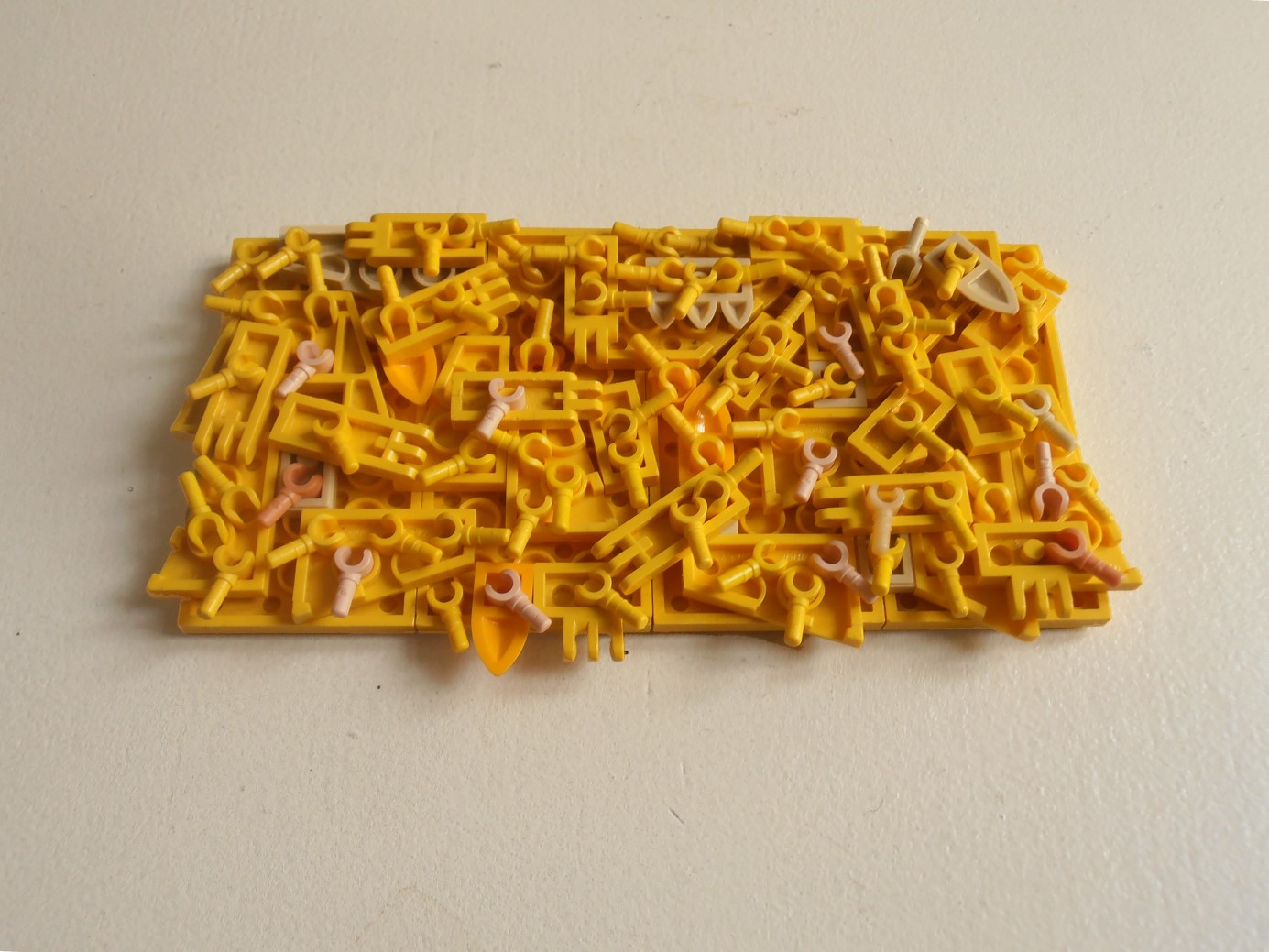 To finally mount your roof you can use hingebricks and a SNOT 180 technique like a round tile with a hollow stud plus a 2×2 jumper.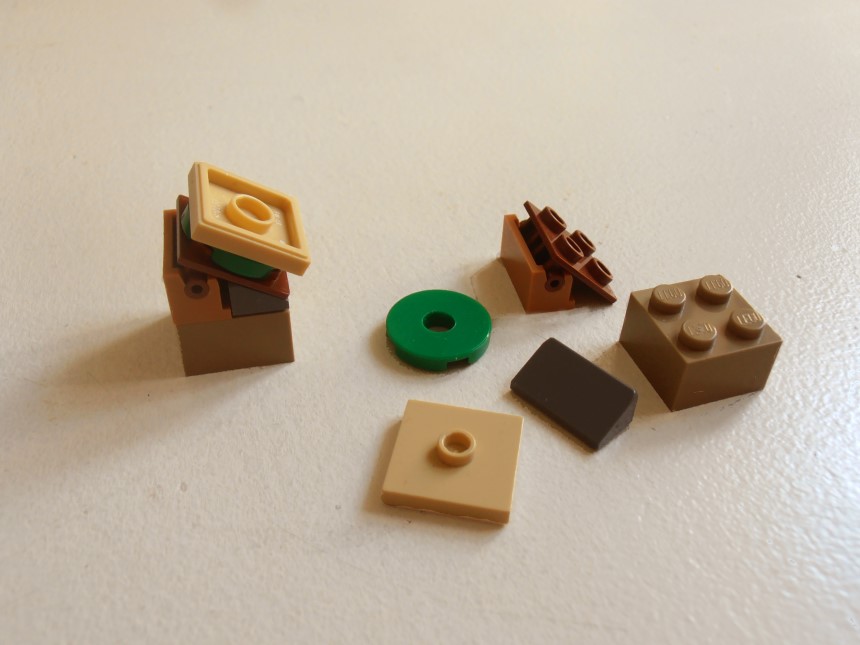 Finally put together some cylinders or round 1×1-plates for the gable, which can simply be laid between the two sides of the roof.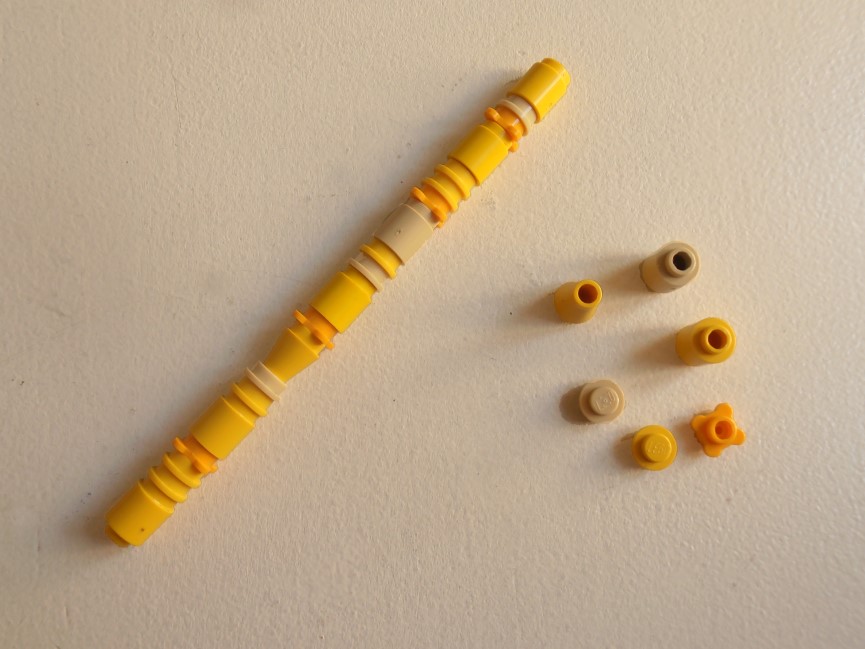 Here's one of my creations which features this technique: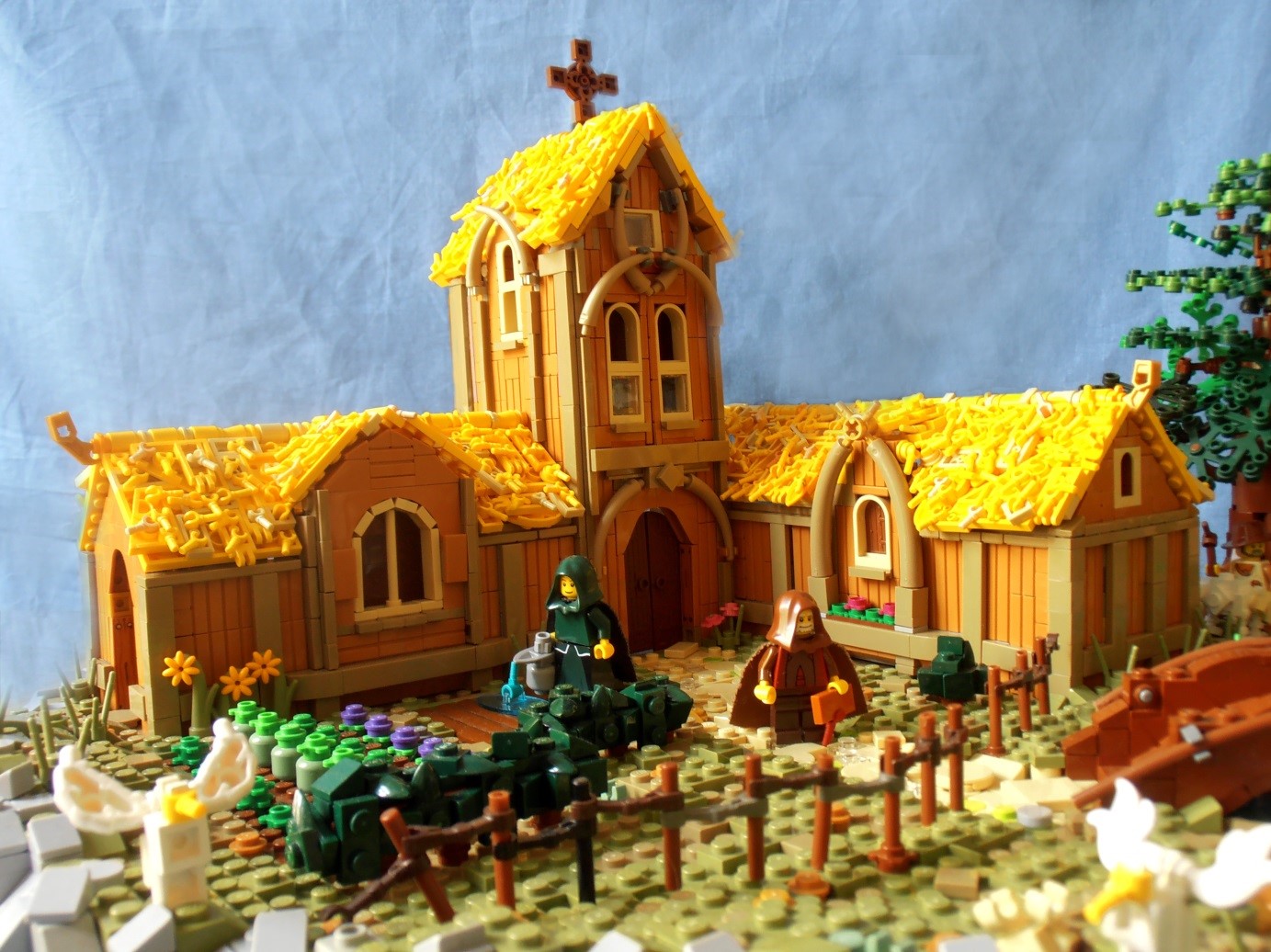 A thatched roof is not the only thing that can be built exposing the often underestimated underside of plates. Check out Markus Rollbühler's latest creation and you'll see. Here are just a few more ideas that take advantage of the interesting pattern on the underside of plates:"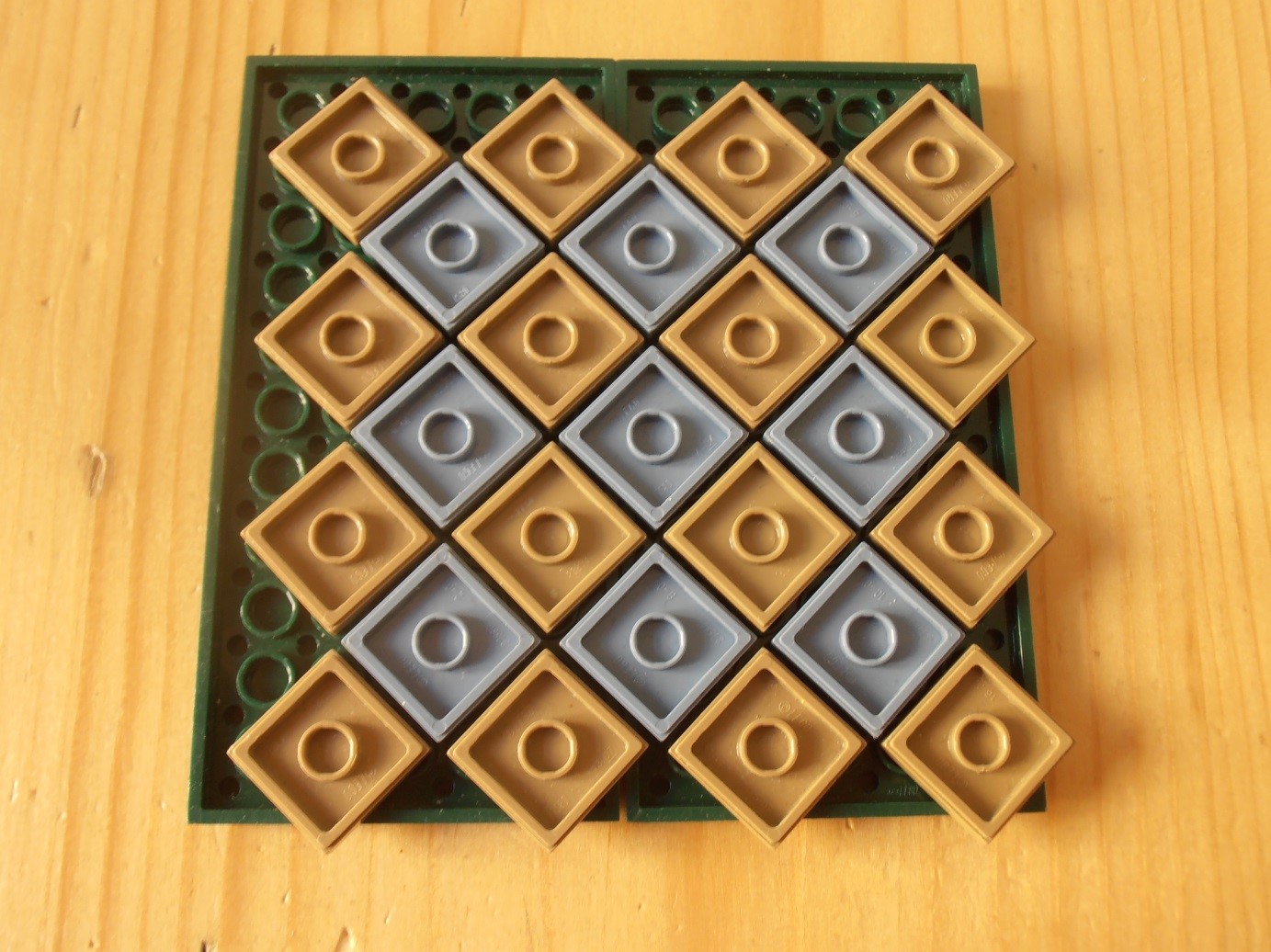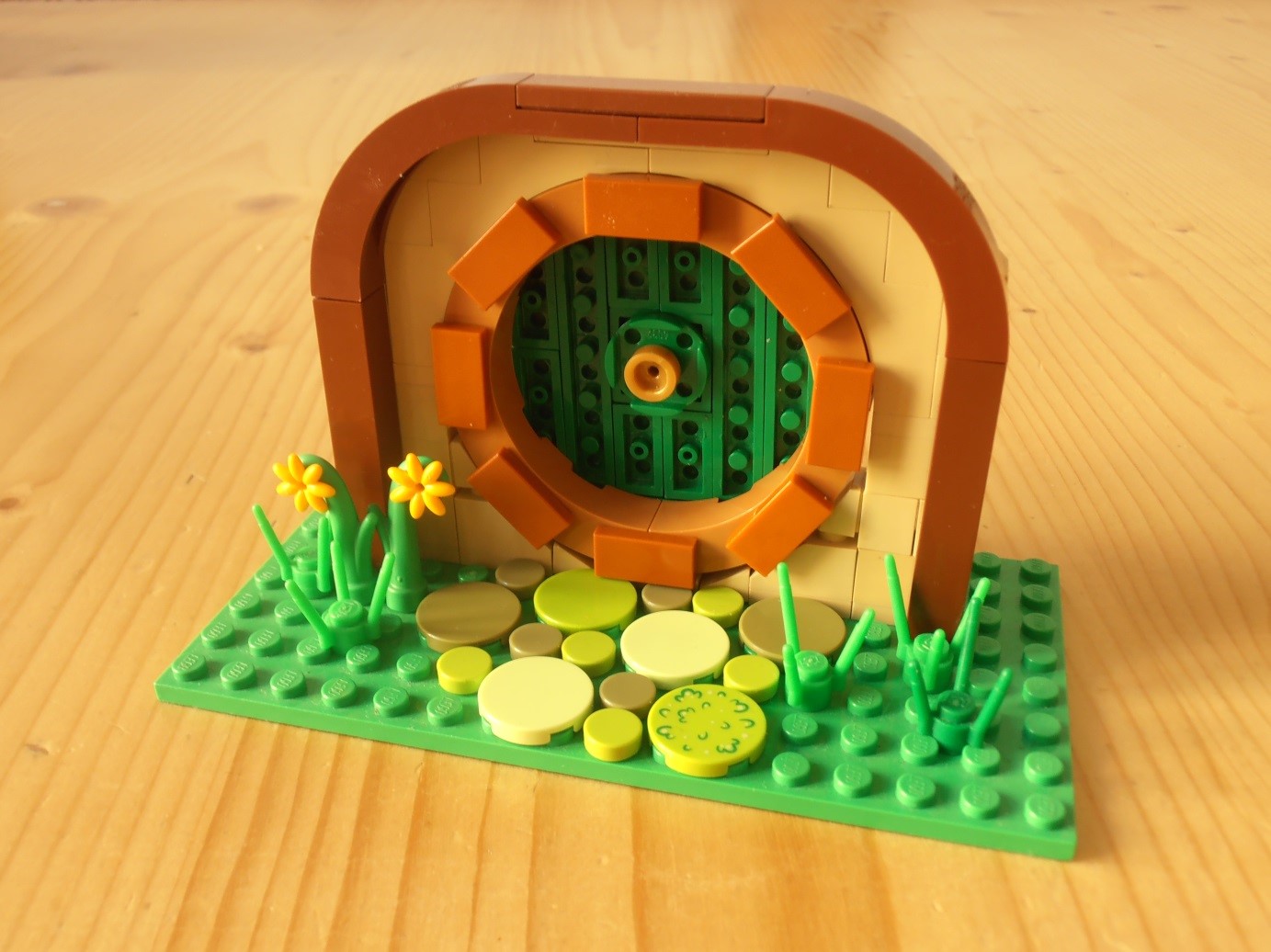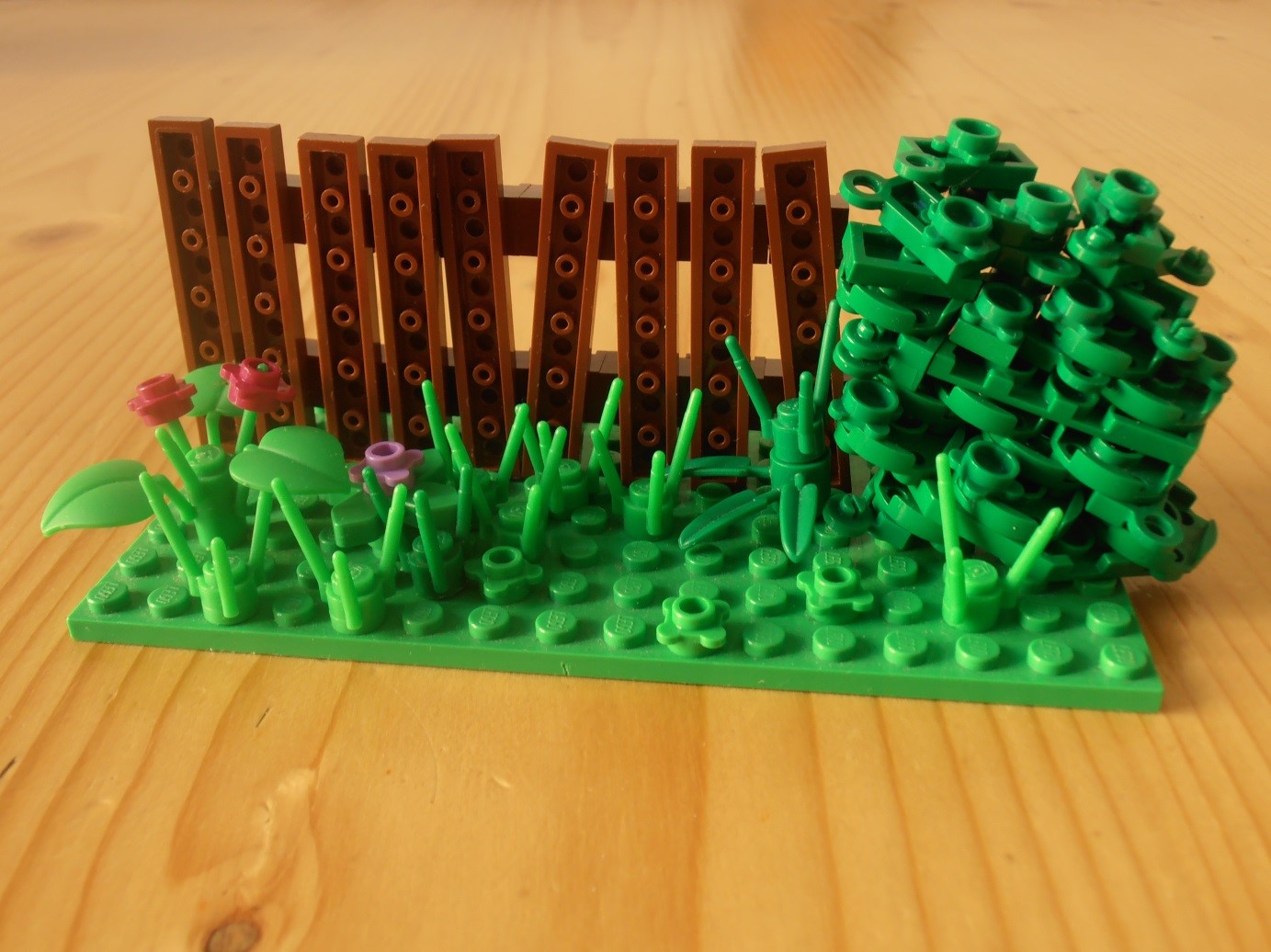 Thanks for sharing your technique, Simon!